THE DESIGNERS' FRIEND
T H E O N L I N E M E M B E R S H I P & C O U R S E S F O R C R E A T I V E S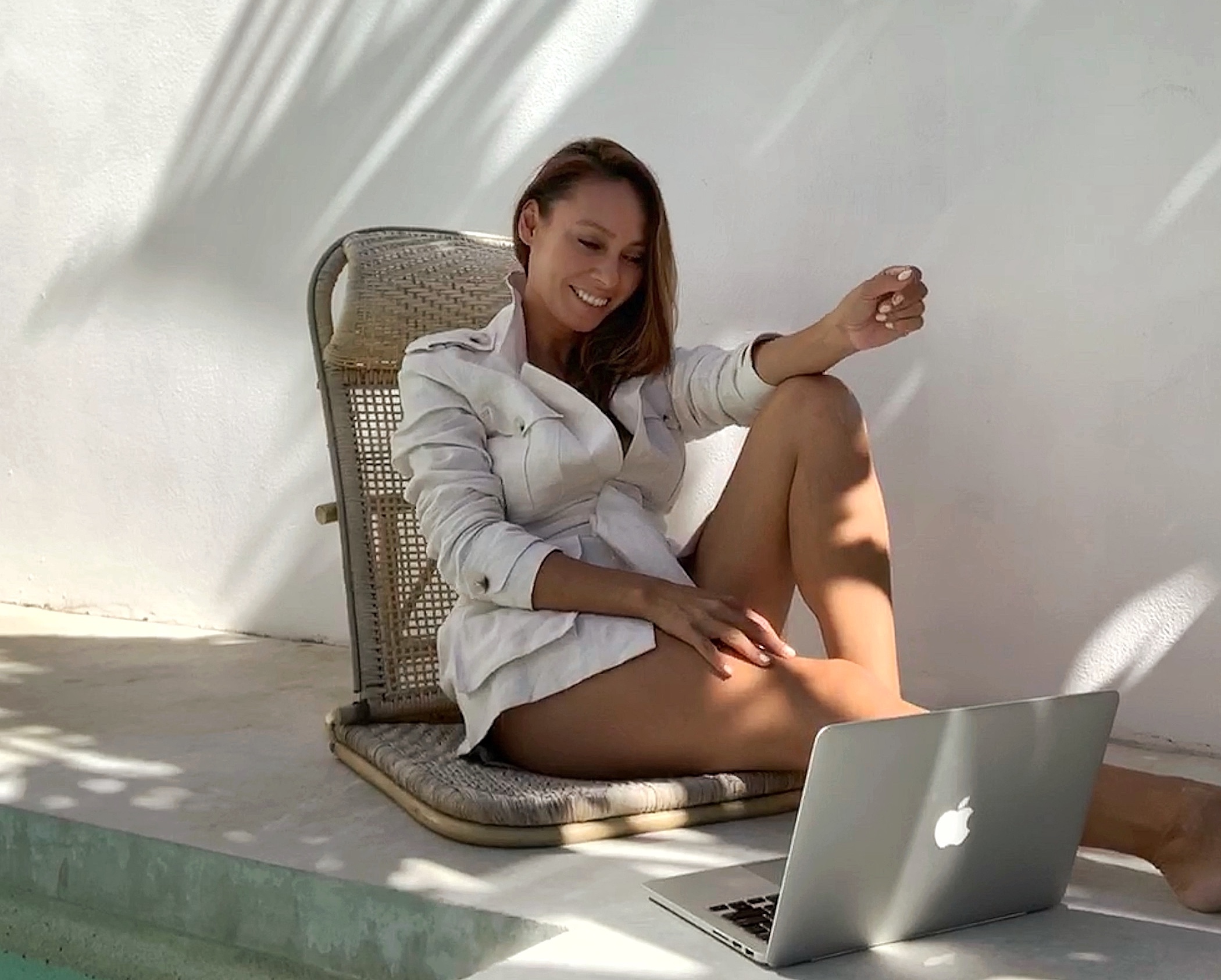 Join me BEHIND THE SCENES as I share how to build a personal brand through real-life projects to help you build & grow a creative multiple revenue stream business & life YOU LOVE, all within a beautiful, supportive & creative community ♡
Each month, I take you behind the scenes into my design business and with an honest and open heart, I take you along with me on my projects in real time - whether it's a design project, book I'm writing, product I'm prototyping or collaboration I'm working on - in a hope to inspire, motivate, teach, share and mentor.
I take you through step-by-step of how I do things - as well as the mistakes I make, the trials I face and the wins achieved along the way - with the sharing of marketing tips, mini-courses on business strategies and tutorials on how to use SketchUp & LayOut in your creative business.
I also call in people I love to sit down & chat with me LIVE about their journeys of business, wealth, health and life.. Because it's ALWAYS sooo good to get an insight into someone else's perspective and story.
I've got so much to share and jump out of bed excited about this everyday!! COMMUNITY IS EVERYTHING!!!!
I'd love to have you in my circle and cannot wait to get to know you and your creative business more!
Keep scrolling down for more info and I hope to see you inside the MEMBERS AREA soon!!!
MON x
MEMBERSHIP DETAILS
Each month you will receive -
2 LIVE webinars, one on a SketchUp tool / feature / tutorial and one answering your business questions sent in to me by the members

Access to the PRIVATE Facebook group - The Designers' Friend - to network with your fellow members, share knowledge and collaborate

Information / demonstration on a new business or productivity app I use or love to keep you super efficient and automate your processes

Savvy social media & marketing tips / advice / tutorials to make sure you are getting in front of - and attracting - your ideal client

Posts, interviews & discussions on how to balance / blend life & work, health, wealth, home & love from industry leaders and fellow community members - we talk ALL the things!

BTS of how I run my multiple six figure design studio as a solopreneur, with just a laptop and a love of what I do

MEMBER ONLY discounts & offers to events, programs and products - who doesn't love a good deal, right?!

The webinars will be a mix of tutorial style (for business tool & apps like SketchUp, LayOut, Mailchimp, Kajabi, Xero etc), Q&A based (you send questions in for me to answer on certain topics), vlog based (me talking about a topic) and live event based (interviews, yoga sessions, art classes etc).

For the live event based webinars, most will take place at my house so if you're in Perth you can attend in person. It may be a yoga and meditation session on the rooftop or an interview panel with a few guest speakers. If you cannot make it in person, you will livestream via Facebook and join in that way. I'm so excited about these!!

These will be categorised in the members' area of the COURSE HUB for you to access at any time under MIND & BODY, BUSINESS, DESIGN, MONEY, MOTIVATION & INSPIRATION and WANDERLUST… along with posts, articles and mini-courses.

The MEMBERS DIRECTORY is a place to see who is part of this community and for you to reach out to or work together where possible. You will be added to this after the first month.

Now, if you're wondering what WANDERLUST is all about.... My dream is to organise creative business trips to inspiring destinations for us. In my former life (after I backpacked around the world & lived in London for a couple of years and before I studied design) I was a travel consultant. Travel is my greatest source of inspiration.
The first WANDERLUST WEEKEND MASTERMIND RETREAT is happening 27 FEB - 2 MAR 2020 at SOUL of Gerringong - STAY TUNED!!!!

AFTER YOU SIGN UP
Once you sign up for the online membership, you will receive a unique login to the COURSE HUB. This will give you access to The Designers' Friend and any courses you have through M O N P A L M E R.
You will also be sent a link to the PRIVATE Facebook Group - The Designers' Friend.
For over a decade Mon has been designing outdoor spaces for private residences all around Australia and internationally.
Some of her clients are people she most admires, including Zoe & Jimi - Mister Zimi, Bonnie - Three Birds Renovations, Kyal & Kara - The Living Room, Josh & Jenna - Bicker Design, Amanda - Oracle Fox and Jen - Huxbaby, as well as many others.
Her holistic approach and love for design has allowed her work to cross boundaries into interiors, house design, books and products.
She lives in #thelittlewhiteabode in Perth, Australia, with her fiancé Phil, son Sebastian and their dog, Tonka.
JOIN ME & OVER 190 OTHER CREATIVES FROM AROUND THE WORLD
W H A T O U R M E M B E R ' S
A R E S A Y I N G . . .
P A S T E V E N T S & F U T U R E H A P P E N I N G S
✨ WANDERLUST TRAVEL CLUB WEEKEND RETREAT 27 FEB - 2 MARCH 2020 ✨

It has been a dream of mine to host long weekend retreats in wanderlust locations around the world, where designers & creatives can get together to mastermind with & listen to guest speakers, network and be recharged & inspired by their surroundings and fellow guests.
I put it out there to my members a couple of months ago that it was a long term goal for what I see happening within the membership.. thinking it was one of those big, longterm *unattainable* dreams. [Fun fact: I was a travel consultant in a former life]

Within a couple of weeks the beautiful Simone of @soulofgerringong reached out & suggested their amazing boutique holiday destination. I felt like the stars aligned as I have been obsessed with this place for some time. I'm so inspired by the space and the people behind it!! SOOOO, I am beyond excited to announce we have the dates set for the first DESIGNERS' RETREAT at @soulofgerringong... 27 Feb - 2 March 2020 and have our guest speakers & itinerary mapped out 🙌🏼🖤✨ If you would LOVE to join me @mon_palmer and the amazingly talented & inspiring Chloe @chloepotteryoga , Simone @soulofgerringong & Crystal @crystalbaileyandco for yoga, meditation & masterminding (with lots of cheese & wine) then be sure to be part of the membership to be involved.
✨ LIVE Q&A WITH LAUREN ANDERSON OF THE ANDERSON PROJECTS ✨
I sat down with the wonderful Lauren of @theandersonprojects and learned about design psychology and shared our thoughts on designing with intention. My heart was singing 💓

My fave takeaway... "We can use design as a vessel to make you feel a certain way". I love this lady's ethos and what she stands for. It was such a pleasure having her as our first live guest. Watch the full 42 minute interview in TDF members area under DESIGN.
Hope you enjoy ✨ Mon x